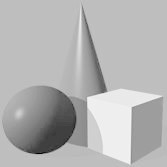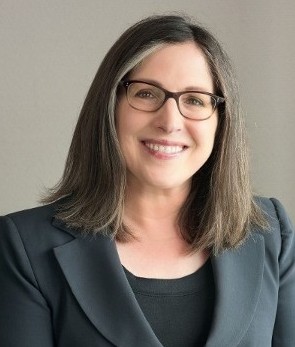 Author of Books
No other lawyer has produced more educational material to benefit the equine industry.
MORE Equine Law & Horse Sense. These books have been required reading material at several equine studies programs.

Litigating Animal Law Disputes: A Completeon certain matterson certain matters Guide for Lawyers (c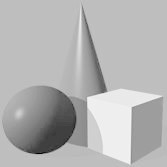 o-author and co-editor). Julie authored chapters addressing contracts, insurance, and tort law.
Approved to write the American Bar Association's new Equine Law book. Watch for more information.
Peer Recognition
Fellow of the American College of Equine Attorneys. One of less than 20 attorneys nationwide to earn this prestigious designation.
Equine Industry Honors
Recipient of these prestigious equine industry awards from respected equine organizations:
Boards and Organizations (Partial List)


Equine Land Conservation Resource (Advisory Committee)

Founder of "Equitana U," one of the equine industry's first ever business & professional development workshops for professionals

Planning Committee, National Conference on Equine Law

Past Honorary Director, Communication Alliance to Network Thoroughbred Ex-Racehorses (CANTER)

Past Vice Chair, ABA Tort, Trial & Insurance Law Section Animal Law Committee

Past Chair, Animal Insurance Law subcommittee, ABA-TIPS Animal Law Committee
Author of Hundreds of Articles
Author of articles on Equine Law covering a broad spectrum of issues affecting people, organizations, and businesses in the industry. More than 400 articles have beeen published in publications that include EQUUS, Riding Instructor, Horse Illustrated, and numerous websites.

Author of the Nation's Leading Equine Law Blog
Author of the Equine Law Blog, which is the nation's largest andlongest-serving blog devoted to Equine Law issues. It is updated each month.
Examples of Past Speaking Engagements (Partial List)

Julie's speaking engagements span 29 states and include:
No other lawyer in the country has spoken more on Equine Law. Julie usually commands repeat engagements. Contact her directly to inquire about her availability, rates, topics, and requirements.
2013-2016 Equine Law Speaking Engagements
2013 Eight states. Agribusiness Conferences (California and Iowa); Washington State Bar Association (Washington); Wayne State Law School (Michigan); Michigan State University College of Law (Michigan); National Conference on Equine Law (Kentucky); National Business Institute (NBI) Nationwide Continuing Legal Education Webinar; New York State Bar Association (New York); Virginia Intermont College (Virginia); Savannah College of Art and Design (Georgia).
2014 Three states. MSU/My Horse University Webcast on Sales Fraud, Emmett J. Vaughan Agribusiness Conference (California); National Conference on Equine Law (Kentucky); Midwest Dressage Association (Michigan); ABA national webcast on Equine Contracts.
2015 Eight states. National Conference on Equine Law (Lexington, KY); Agribusiness Conference (Kansas City, KS); Agribusiness Conferences (Sacramento, CA; Des Moines, IA; Indianapolis, IN; Richmond, VA); Agribusiness Agent Conference (Kansas City, KS); State Bar of Michigan Animal Law Section (Novi, MI); The University of Findlay (Findlay, OH); Equestrian Professional National Webinar.
2016 Four states. National Conference on Equine Law (Lexington, KY); Agribusiness & Farm Insurance Specialist Conference (Overland Park, KS); Agribusiness Conferences (Sacramento, CA; Tampa, FL).
2017 National Conference on Equine Law (Lexington, KY)
Check back for updates on future speaking engagements around the country.
ABOUT JULIE I. FERSHTMAN ATTORNEY AT LAW
Julie I. Fershtman is an Equity Shareholder with the full-service law firm Foster Swift Collins & Smith, PC. A lawyer for 30 years, she is widely recognized as one of the nation's best known and most experienced Equine Law practitioners.
The practice. Crossing all horse breeds and disciplines, she serves a national clientele of stables, professionals, associations, businesses, show management, insurers, trainers, international clinicians, riding instructors, breeders, exhibitors, and individual horse owners.
Expertise. She offers unmatched national trial, appellate, and arbitration experience on equine matters and has achieved numerous courtroom victories. In one year, for example, she won jury trials in 3 states, 2 appeals, and a major Federal insurance case — all on equine matters.
Background. Julie Fershtman graduated from Emory College and Emory Law School. She is a member of the State Bar of Michigan and has been admitted to practice in 17 out-of-state jurisdictions as special (pro hac vice) counsel. She has drafted thousands of equine industry contracts and has litigated numerous disputes involving equine contracts, liabilities, and transactions.
Legal consultant - for those who already have lawyers. If you already have a lawyer in your state, Julie can be hired on certain matters as a consultant to assist your lawyer. (All matters are checked for conflicts of interest.)
Websites, Blog, Facebook Page, and Twitter
Personal website www.fershtmanlaw.com
Firm website www.fosterswift.com
Please visit and like our Facebook Page.
Now on Twitter! Lawandhorsesense

Equine Law Blog: www.equinelawblog.com
Our newest web domain: www.horse.attorney
Services **
Matters Handled
Examples of services:
Handling breach of contract, fraud/ misrepresentation, commercial code, and other claims involving equine-related transactions including purchases/sales, leases, mare leases/foal transfers, and partnerships.

Litigating disputes in the courts or through alternative dispute resolution (arbitration, mediation, facilitation).

Defending equine/farm/equestrian industry professionals, businesses, and associations in personal injury claims and lawsuits.

Drafting and negotiating contracts for boarding, training, sales, waivers/releases, leases, and numerous other equine-related transactions.

Representing and advising insurers on coverage and policy language as well as litigation;

Advising equine industry clubs and associations regarding management, rules, bylaws, disputes, and regulations.

Representing some of the equine industry's top trainers, competitors, stables, and associations.

Counseling industry professionals, stable managers, and individual horse owners.
National Experience
Litigation experience* in several jurisdictions nationwide as co-counsel including Florida, Illinois (3 cases), Missouri, Ohio (3 cases), Georgia, Arizona, Kentucky (2 cases), Connecticut (2 cases), South Carolina, Pennsylvania (2 cases), and Tennessee. Trial counsel before juries in Michigan, Illinois, Ohio, and Connecticut. [* IMPORTANT: Please read further below regarding ethical restrictions and regulations for all out-of-state matters.]
Legal Profession Honors & Awards
Partial listing:
"Woman of the Year" by Michigan Lawyers Weekly in 2016.

"Leader in the Law" by Michigan Lawyers Weekly in 2010.

Listed in the "Top 50 Woman Lawyer in Michigan" by Super Lawyers 2013 - 2016.

Listed in the "Top 25 Woman Business Lawyer in Michigan" by Super Lawyers 2013 - 2016.

"Women to Watch" by

Crain's Detroit Business

.

Named a Michigan "Top Lawyer" by DBusiness Magazine 2009, 2010, 2015, 2016, 2017.

"Woman in the Law" by Michigan Lawyers Weekly for 2016.

Rated "AV" (highest possible rating for abilities and ethics) by Martindale,-Hubbell www.martindale.com.

Listed in Who's Who in American Law for decades.

Crain's Detroit Business "40 Under 40."
Equine Industry Recognition
Recipient of numerous awards from prominent equine organizations for service to the equine industry (see list on left).
ANNOUNCEMENTS: Michigan Lawyers Weekly just named Julie the 2016 "Woman of the Year" for Michigan.
Bar Leadership
State - Past President (2011-2012) of the 44,000-member State Bar of Michigan.
National - Past Vice-Chair (2005-2014), ABA Animal Law Committee.
Results Delivered Year After Year
No lawyer can guarantee results, but we consistently strive to achieve them for our clients. Some recent examples:
- In 2015, Julie won a nine-day trial involving an equine sale dispute, representing the plaintiff.
- In 2014, Julie successfully defended a boarding and lesson stable against a lawsuit brought by a visitor who was injured in the barn aisle. All claims dismissed.
- In 2014, Julie successfully defended horse owners against a claim for serious personal injuries that their horse trainer brought against them. All claims dismissed.
- Julie drafted a boarding stable's contract, but a customer later sued the stable. On the strength of the contract, the trial court dismissed the lawsuit, and the court of appeals affirmed the dismissal (2014).
- Julie's equine industry client was sued for defamation (slander/libel); in 2014, the court granted her motion to dismiss these claims. Claims dismissed.
** Should You Hire Ms. Fershtman?
Sometimes equine-related legal matters call for experienced lawyers who combine knowledge of the industry with significant experience in handling and resolving business disputes, insurance law, contracts, and complex commercial matters. Julie Fershtman has that experience. She deeply understands the equine industry and serves it honorably. She works tirelessly and aggressively on her clients' behalf. Also, when matters occasionally call for other areas of practice, she can direct people to qualified partners and associates at Foster Swift or at other law firms, whenever possible.
CONTACT INFORMATION:
PLEASE NOTE - OUR OFFICE RELOCATED IN JULY 2016
Julie I. Fershtman, Esq.
Foster, Swift, Collins & Smith, PC
One Northwestern Plaza
28411 Northwestern Hwy., Ste. 500
Southfield, Michigan 48034
Direct Phone Line: (248) 785-4731
Main Office Line: (248) 539-9900

IMPORTANT:
Always take great care when choosing a lawyer for your legal matter.
We're busy, but we always consider new clients. If you have a serious legal matter and want to hire Ms. Fershtman, please remember that we must adhere to ethical regulations. Please do not e-mail, fax, mail, or deliver details of your potential legal matter. (We might already represent the other side of your matter.) Instead, please call Ms. Fershtman's office [Direct line: (248) 785-4731 - Main law firm line: (248) 539-9900]. We will check for potential conflicts and determine whether Julie Fershtman can assist you in some way.
What state(s) does your matter involve?
Julie cannot work alone in every state. She has handled legal matters across the country, but ethical restrictions and regulations prevent her from working alone on matters outside of her state of licensure. She is licensed in Michigan. Hiring her on an out-of-state matter will usually require you to hire a local lawyer to work in some capacity with her.